Good morning, and happy Tuesday. It's been great meeting many of you face-to-face at Satellite 2022 in DC. If you're also here and haven't said hi yet, just look for the guy walking around in a Payload hat. Can't miss it.  
Separately, we've welcomed 48 new readers so far through our one-day-old referral system. You, too, can bring your friends, coworkers, and fellow space geeks on board the Payload rocket ship—and earn swag in the process. Get sharing using your referral hub at the bottom of the newsletter. 
In today's newsletter…
🚀 LEO broadband frenemies
🛰️ Astranis Q&A
🔃 On the move
Was this email forwarded to you? Sign up here.
---
In an absolute plot-twist of a partnership, OneWeb and SpaceX have let bygones be bygones and signed a launch services agreement.
OneWeb had an outstanding agreement with Roscosmos through European launcher Arianespace to launch aboard Soyuz rockets. But those satellites became stranded amid sanctions and rising tensions between the West and Russia.
A batch of OneWeb satellites was slated to launch with Soyuz from the Baikonur Cosmodrome in Kazakhstan about a week after Russia invaded Ukraine. In the run-up to the launch, Russian space chief, Dmitry Rogozin, declared Roscosmos would only launch the satellites if 1) The satellites would not be used for military purposes 2) The UK divested from OneWeb.
Spoiler alert: The UK said no, the launch fell through, and future batches of OneWeb were left without a ride to space.
Enter cross-LEO rival, SpaceX
Yesterday, OneWeb said it had entered into an agreement with SpaceX to launch OneWeb satellites starting later this year. The partnership wouldn't appear to make much sense, as both companies are in the process of deploying satellite broadband constellations.
But…Chris McLaughlin, chief of government, regulatory, and engagement at OneWeb, told The Verge that the companies don't view one another as competition. One is consumer-focused; the other is B2B.
"We see them as being a broad-based consumer internet supplier. They do a very good job there. We see ourselves as a more niche, government, polar enterprise service," McLaughlin told The Verge.
OneWeb is also in a more exploratory phase of development, as opposed to Starlink, which recently surpassed 250,000 active users.
"We thank SpaceX for their support, which reflects our shared vision for the boundless potential of space," OneWeb CEO Neil Masterson said in a press release.
And?…The partnership announcement left a lot unsaid. OneWeb declined to reveal the value of the launch contract or how many rides they've procured. We also don't know when the first (only?) launch is happening, which launch vehicle will be used, or how many satellites will deploy per launch. But we can begin to fill in the dots—OneWeb said its full constellation would only be delayed by a few months. 
---
Arcturus is (Nearly) Ready for Alaska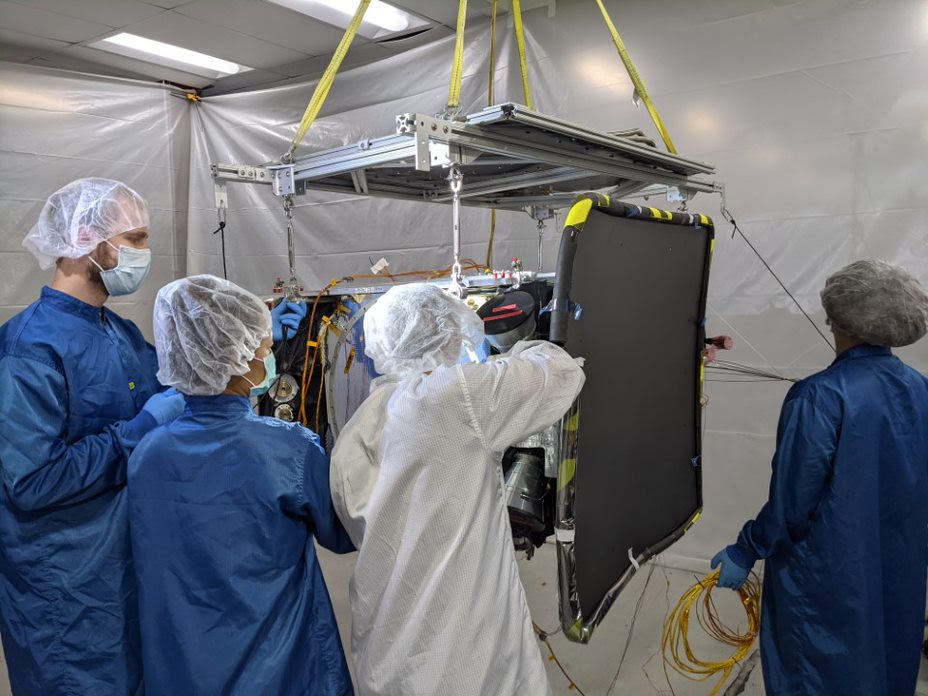 Space unicorn Astranis recently announced that it had completed final tests for its first MicroGEO satellite. Payload recently caught up with Astranis CEO and cofounder John Gedmark to discuss next steps, launch, cellular backhaul, and everything in between. You'll have to head to our site to read the full interview, but here's a sneak peek:
On serving Alaska: "We'll be providing reductions at the wholesale level, bringing the cost of satellite bandwidth to roughly ⅓ of existing costs. This will translate into a consumer service that is roughly ½ the cost of existing services."
On all-perils insurance coverage: "Because this is the first time a completely new satellite platform from a new space company has ever secured this level of coverage, it required us to build the insurance community's confidence in us as a company, as well as in our satellite as a piece of hardware that they expected to work."
On next steps: "We'll start prepping Arcturus for shipping to the Cape." Arcturus = the $1.4B startup's internal codename for its first MicroGEO satellite.
→ Read the full interview here ←
---
SPONSORED
Xometry's digital marketplace makes it easy for leaders at top aerospace companies to tap into global manufacturing capacity. From prototyping to production, Xometry helps top aerospace companies win.
Learn more about Xometry's on-demand manufacturing capabilities.
---
In Other News
---
On the Move
---
The View from Space