Good morning.  Let's kick things off with a programming note: We're off 4/18 for Easter Monday and (US) Tax Day. Space may never sleep for holidays, the 9-5, or religious observances, but the humans who write about it do. Also we need to do our taxes.
Separately, we'd like to welcome the 92 of you who joined us yesterday.
In today's newsletter…
🌙 Russian moon missions
🏛️ Federal pushback
📝 The contract report
Was this email forwarded to you? Sign up here.
---
Putin declared that Russia is going to restart its own lunar program, develop a nuclear space tug, and field a new launch vehicle, Russian media reported. But ongoing sanctions on Russia warrant some healthy skepticism on the feasibility of these programs.
The Russian leader made the announcement on Yuri's Night, the 61st anniversary of Soviet cosmonaut Yuri Gagarin's historic first orbit around the Earth.
The lunar program: Russia has been planning a series of robotic lunar expeditions for several decades now. Roscosmos has delayed the Luna-25, -26, and -27 expeditions for about a decade so far, but plans to launch the missions in the next few years. The first, Luna-25, is scheduled for this August.
Those other missions? The most likely culprit for the launch vehicle Putin referred to has also been in development for decades. It's unlikely to get off the ground anytime soon, Ars Technica's Eric Berger writes. The vehicle, Orel, is meant to be able to deliver humans to LEO and the Moon. The nuclear tug Putin mentioned is even more conceptual, and it's anyone's guess when it might manifest in reality.
Going it alone: ESA announced yesterday that it will officially end its cooperation with Roscosmos on the Luna missions. The agency had initially signed on to provide lunar landers for Luna-25 and 27 and a lunar orbiter on Luna-26. Last month, ESA decided to officially cut ties with Roscosmos on ExoMars. The Mars rover mission has been bumped to 2026 or, more likely, 2028 as long as ESA cannot launch it on a Soyuz.
ESA has already built and delivered an experimental navigation camera, Pilot-D, slated for use on Luna-25. The agency has requested the camera back from Roscosmos, but it's reportedly already integrated with the mission.
For Luna-27, ESA would have supplied Roscosmos with Prospect, which consists of a drill and analysis package. ESA director general Josef Aschbacher said that NASA will fly that payload to the moon instead as part of its Commercial Lunar Payload Services program.
What we're wondering: Will Russia find new space programs to ally with, or will Roscosmos go it alone?
---
Two states that are among the biggest movers and shakers in the US space economy are fighting back against federal decision-making, albeit in very different ways.
Colorado
Senators Michael Bennet (D) and John Hickenlooper (D) and Reps Doug Lamborn (R) and Jason Crow (D) released a joint statement Monday:
"We have said before that the US Space Command basing decision was the result of a flawed and untested process that lacked transparency and neglected key national security and cost considerations."
"After reviewing the draft GAO report, we are even more concerned about the questionable decision" to move SPACECOM from Colorado to Alabama.
Backstory: In its final days, the Trump administration decided to relocate SPACECOM from Colorado Springs to Huntsville, AL. The US's General Accountability Office (GAO) and Pentagon auditors are reviewing the decision. The DoD has said it would revisit the rebasing decision if improprieties were found.
Texas
Gov. Greg Abbott says he will do everything he can to ensure SpaceX launches Starship from Starbase, the Rio Grande Guardian reports.
"What I am going to do if Biden interferes with the ability of SpaceX to launch from Boca Chica; I am going to be working every step of the way to make sure that they are going to be able to launch from Boca Chica," Abbott said. "We will be working with [Elon] very closely, every step of the way."
Backstory: Last week, Bloomberg reported that the US Army Corps of Engineers blocked SpaceX plans to expand Starbase. The Army Corps told SpaceX via letter that it had failed to provide all the information requested and needed for expansion approval. While the South Texas permit can likely be reopened again, SpaceX is also clearly making contingency plans to orbitally test—and eventually launch—Starship from Florida.
---
In Other News
---
The Contract Report
---
The View from Mars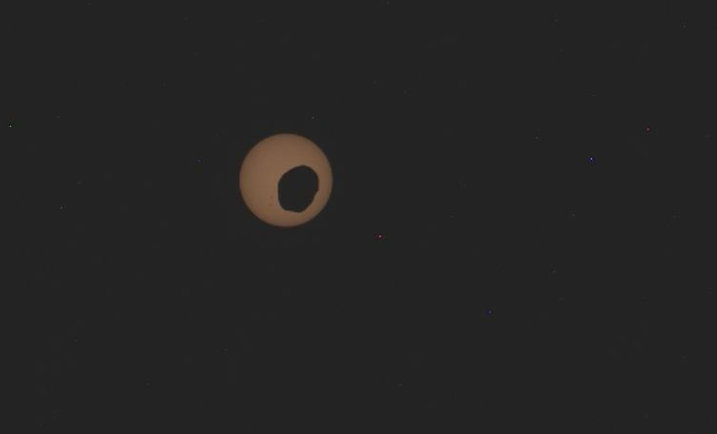 NASA's Mars Perseverance rover captured this image on April 2 (Sol 397) using its Left Mastcam-Z camera. The photo shows a Mars solar eclipse with its moon Phobos drifting by. And we're not done yet!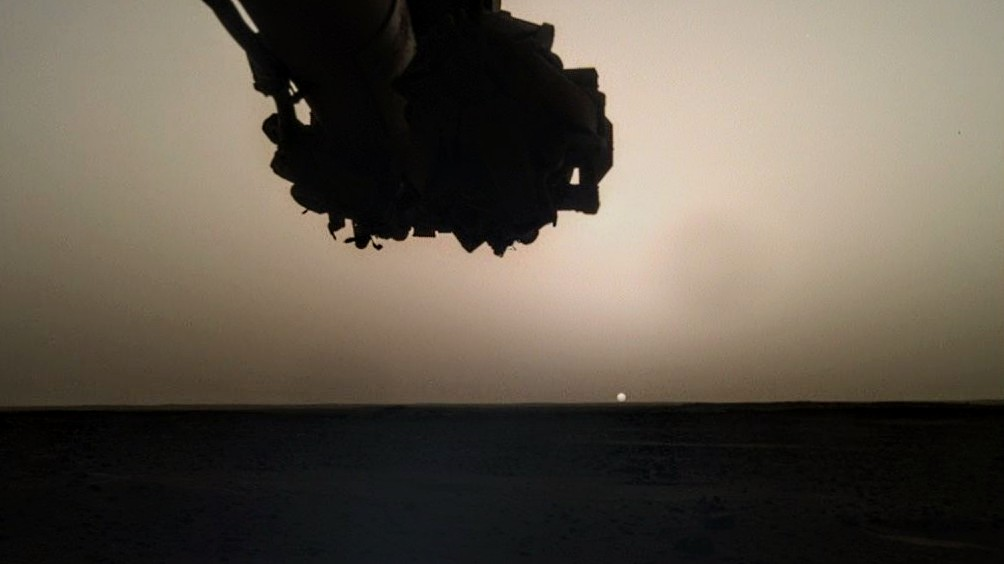 NASA's InSight Mars lander took this on April 10 (Sol 1998) via its robotic arm-mounted, Instrument Deployment Camera (IDC). Nothing like Sunday sunrises on the Red Planet…