Good morning. Unfortunately, it seems that the SpaceX/NASA Crew-3 launch will be pushed back yet again due to uncooperative weather. 
Today's newsletter:
🚀 Turion x iRocket
📊 $MAXR Q3
📝 Contract report
---
Rocket-Riding Droids
This morning, iRocket and Turion Space announced a multi-mission launch services agreement. The startups are focused on getting to space and providing in-space services, respectively.

Getting to space: iRocket is developing Shockwave, a reusable and fully autonomous small launch vehicle. The three-year old company is backed by the US Space Force, the M&J Engineering Group, and Village Global.
iRocket is in talks with commercial Internet of Things (IoT) constellation operators, CEO Asad Malik told Payload.
And…"We have a strong partnership with USSF and DoD to support their hypersonic/defense payloads."
$$$: Malik estimates that iRocket will need $200M to get Shockwave into orbit.
Launch is a business where everything that could go wrong very possibly will go wrong. What de-risks the equation for Shockwave? "The vast number of [launch] failures start with propulsion systems," Malik said. "Because we understand propulsion, we are eliminating the highest risk and we can accelerate vehicle development."
Providing on-orbit services: Turion Space, meanwhile, is a one-year-young company focused on space debris removal and satellite servicing. The startup recently graduated from Y Combinator's Summer 2021 batch.
Turion is developing the "Droid" spacecraft and targeting 2024 for initial services. Droid-1, Turion's demo craft, is headed to space next October (with a separate launch provider). Eventually, per the agreement, iRocket will launch 20 Droids.
On its website, Turion has an interesting dashboard for satellite operators to scope out (theoretical) pricing for orbital transfer, deorbit, or geostationary graveyard services.
Why iRocket? "Great price, great team, and to be frank, keeping our options open," Turion CEO Ryan Westerdahl told Payload. "If they win, we win, is really how we see it." Birds of a feather flock together?  

+ Postscript: Y Combinator S21 had five space companies, SpaceDotBiz notes. No other batch has had more than one space company, and most have had none.
---
$MAXR Q3 Snapshot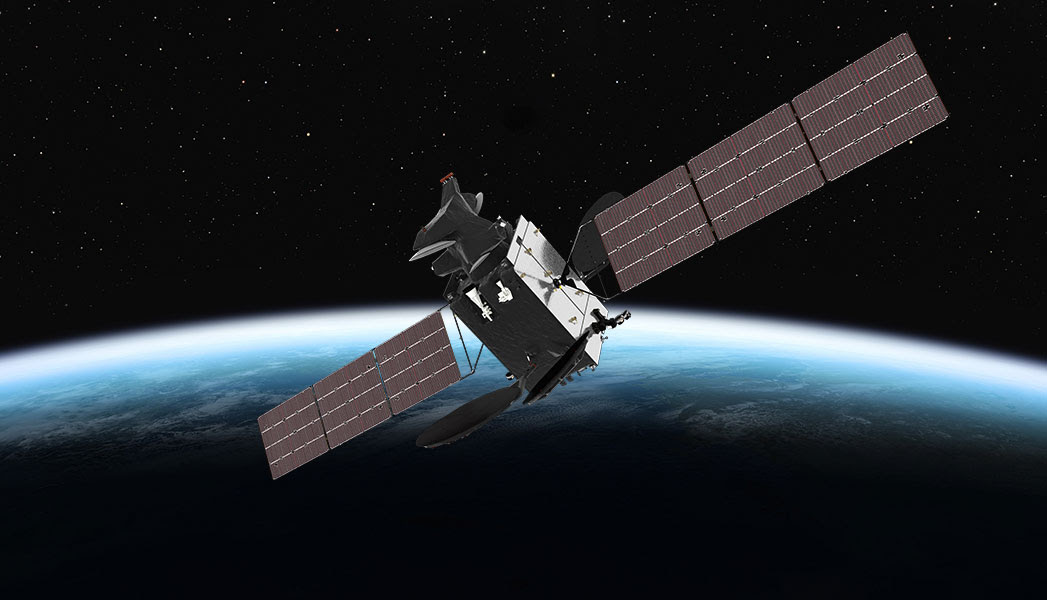 Maxar Technologies (NYSE:MAXR) reported Q3 earnings yesterday after market close. The company reported a sizable beat with adjusted EBITDA of $113 million (vs. Street estimates of $109.9 million). Top line missed expectations with revenue of $437 million (vs. Street estimates of $447.7 million).

The company also updated its 2021 revenue forecasts:
Earth intelligence: $1.06B–$1.09B
Space infrastructure: $740M–$760M
The company's order backlog increased from $1.9 billion as of December 31, 2020 to $2.1 billion as of September 30, 2021 due to increases in both segments.
Notably, management confirmed that the construction of the six-satellite Legion constellation was on track. The first two satellites are still expected to be launched in the March to June 2022 window. Heading into the report, analysts focused on whether the company could stay on track and avoid supply chain disruptions.
Maxar's stock is down ~25% year-to-date. 
---
SPONSORED
At Epsilon3, we modernize space missions and complex engineering by building the industry standard for operational software. Are you still using paper checklists or Confluence pages for your procedures?
---
In Other News
---
Contract Report
A big one: The Space Development Agency rescinded an RFP for a series of 126 smallsats and reissued the solicitation under a different authorization. Maxar had protested the RFP.
Via Payload: Amazon's Project Kuiper will launch two prototype satellites on ABL Space Systems' RS1. Yesterday, Lynk said it's signed a commercial agreement with Unitel, Mongolia's largest carrier. It's the fourth such partnership that Lynk has announced to date. Read more on Lynk's strategy here.
ISS glow-up: The International Space Station's (ISS) National Lab and Estée Lauder are sponsoring a sustainability challenge aimed at addressing "the plastics dilemma." US groups can apply for the opportunity to host a plastic R&D project at the ISS.
Elsewhere: Indonesia ordered a GEO-bound satellite from Thales Alenia Space. Italy and Canada's space agencies signed an Memorandum of Understanding (MoU) on peaceful space usage and exploration. CompTIA, an IT trade group, signed an MoU with NIFRO, a Norwegian space association, to forge tighter US-Norway space ties.